'Tis the season for giving!—and the season for inboxes full of promotional emails, busy schedules, and endless, end-of-year to-do lists. Shopping can add a lot of stress this time of year, but we've got a few ideas that can help. Whether your gift list includes an avid traveler or just someone who enjoys the occasional day trip, we've got a great list of budget-friendly picks and stocking stuffers that are both practical and thoughtful.
This Mr Bio Eco Friendly Universal Compact Multi Charging Cable is a multi-adapter cable that can charge all kinds of devices and only costs around $15. It features a patented dual USB/USB type C power in and power out tips to Apple lightning connector, USB type C, and micro USB tips. Bonus points: the company works hard to make their product environmentally-friendly, as it is created with a bio-degradable enclosure and woven-paper cable made out of recycled plastic bottles.
This solar-charged power bank will keep your devices up and running no matter how long the next hike takes! Perfect for camping and backpacking trips, users can keep devices charged without having to track down an outlet thanks to this product's front solar panel and dual USB ports. It even features a built-in flashlight. For those travelers not going to far into the wild, these power banks can still save the day when it comes to airport layovers or outings to busy theme parks when searching for an outlet for a mid-day charge is unsuccessful.
Family trips, road trips, and extended stays in hotels are made infinitely easier with simple and quick laundry solutions like stain pens and these Tide Travel Sink packets. Maybe not the fanciest gift on the list, but a perfect fit for the ultra-practical packer or parent-turned-travel agent in your life.
Sometimes the journey isn't always as fun as the destination. Make trains, planes, and automobiles a lot more manageable by gifting a comfy travel pillow, like this Samsonite Magic Travel Pillow. This one can be switched between a U-shaped pillow or a square shape, comes with a travel clip for easy transport, and weighs a mere half a pound. Add earbuds and a sleeping mask to make a perfect package for light sleepers.
A simple journal for writing down thoughts, reflections, memories, or even sketches can be a great easy-to-pack activity for anyone on the go. All that's needed is a beautiful blank notebook and maybe a nice set of pens, and you've got a incredible thoughtful and open-ended gift. For those that especially love the process of writing, though, this one from Promptly Journals is specifically designed for documenting vacations with space for everything from pre-departure plans to post-journey takeaways.
Nothing ruins a trip more than a surprise illness—and yet, sometimes it's hard to avoid when passing through busy airports and cities along the way. This U-V-C Sanitizer Portable Case eliminates some of the stress for the germ-conscious traveler, featuring a compact size that can still easily fit items like jewelry and earbuds. For an added touch, throw in some other handy health items like lozenges and wipes and you've got a perfect travel care package.
For solo travelers and those that prefer to hit the open road, this roadside emergency kit that includes jumper cables, a head lamp, and simple first aid tools can save the day when things don't go quite as planned—especially when cell service is spotty and gas stations are far between.
Some travelers, like the minimalist backpacker, prefer to pack light, making shopping for them even harder. A portable hammock can be a great item for campers and hikers that want to pack efficiently. This AnorTrek Camping Hammock comes in a dozen colors, weighs just over a pound, and can be set up in seconds.
Homesick Candles makes a perfect, sentimental gift for those who may be nostalgic for a place or city that they've always loved visiting in the past. Choose from scents inspired by specific locations, like "Southern California" or "New York City," or more general travel themes like "Ski Trip" and "Beach Cottage."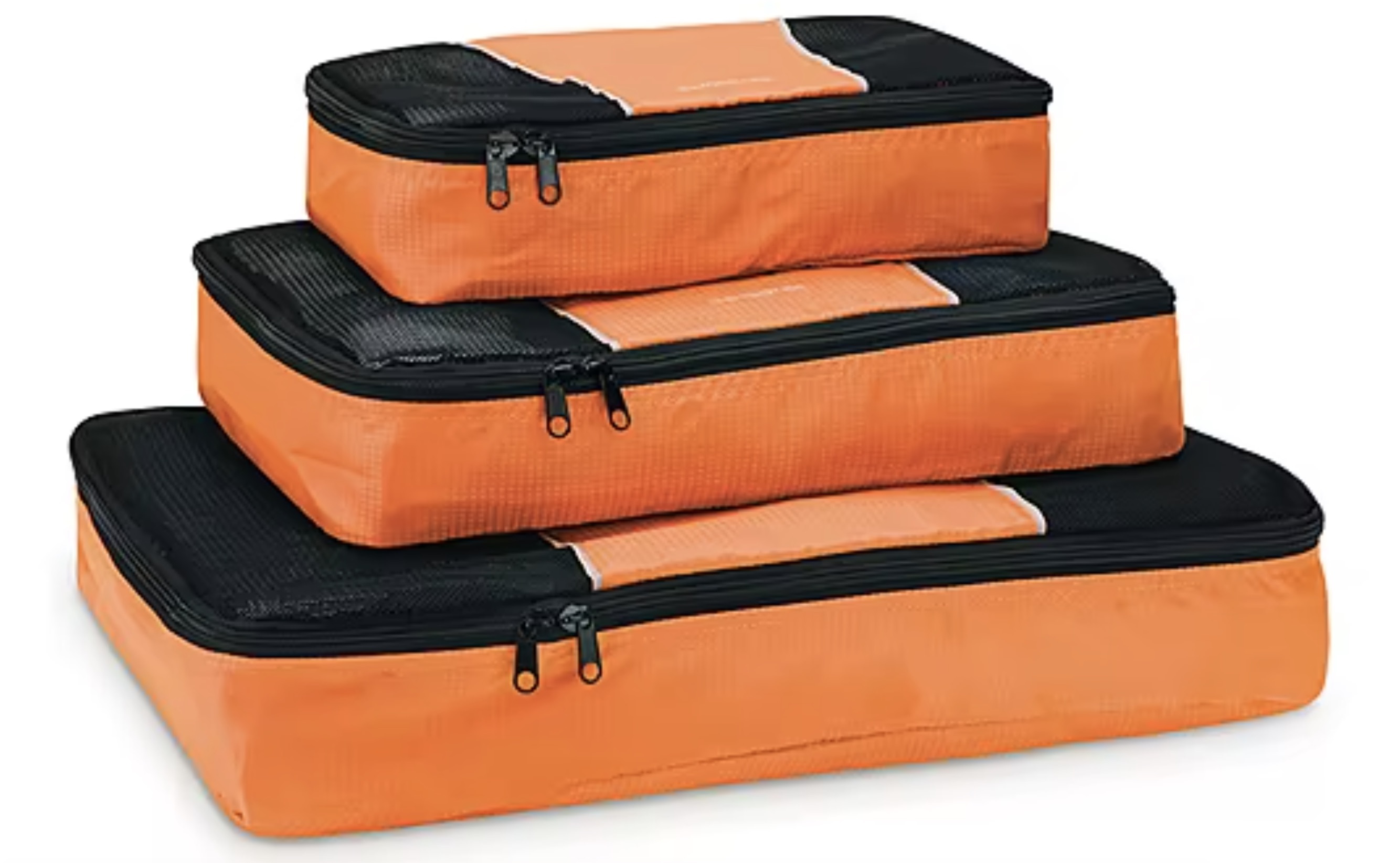 Sometimes, it's hard to pack light—and for some people, it can be nearly impossible. For those that like having lots of outfit options, lean towards being over-prepared, or simply just want to make the most of their suitcase capacity, these affordable packing cubes help keep everything organized and compact. For the chronic over-packer, save them a headache at the airport luggage weigh-in with this handy luggage scale.